Short report on my stay at the FAU Erlangen-Nürnberg – Jacob Eyferth
Short report on my stay at the FAU Erlangen-Nürnberg
Jacob Eyferth
Duration of Stay: Dec 14 – 19, 2015
At the invitation of Prof. Matten, I spent one week (December 14 to 19, 2015) in Erlangen, to explore the holdings of the SASS Collection of Intellectual, Social, and Technological History of the People's Republic of China. This collection, consisting of approximately 100,000 monographs and a large number of periodicals, was donated by Shanghai Academy of Social Sciences (SASS) to the Institute of Sinology at the University Erlangen. As the second most important social-science research institution during the early years of the People's Republic of China, surpassed in prominence only by the Central Academy of Social Sciences, SASS collected works in the social sciences, humanities (including literary works), natural sciences, and applied sciences. While not technically a legal deposit library, SASS appears to have collected all regular publications from the early 1950s to the end of the Mao years. In addition, the collection contains a large number of "internal" publications, i.e. books that were distributed through the Party or the administration, rather than through book stores. The collection is organized according to the Chinese Library Classification scheme, beginning with "A: Marxism-Leninism, Mao Zedong Thought and Deng Xiaoping Theory" and ending with "X: Environmental Science" and "Z: General Works". In structure and appearance, it is a replica of the intellectual resources available to researchers at a top-ranking Chinese institutions during the Mao and early post-Mao years, transported to an office complex in the outskirts of Erlangen.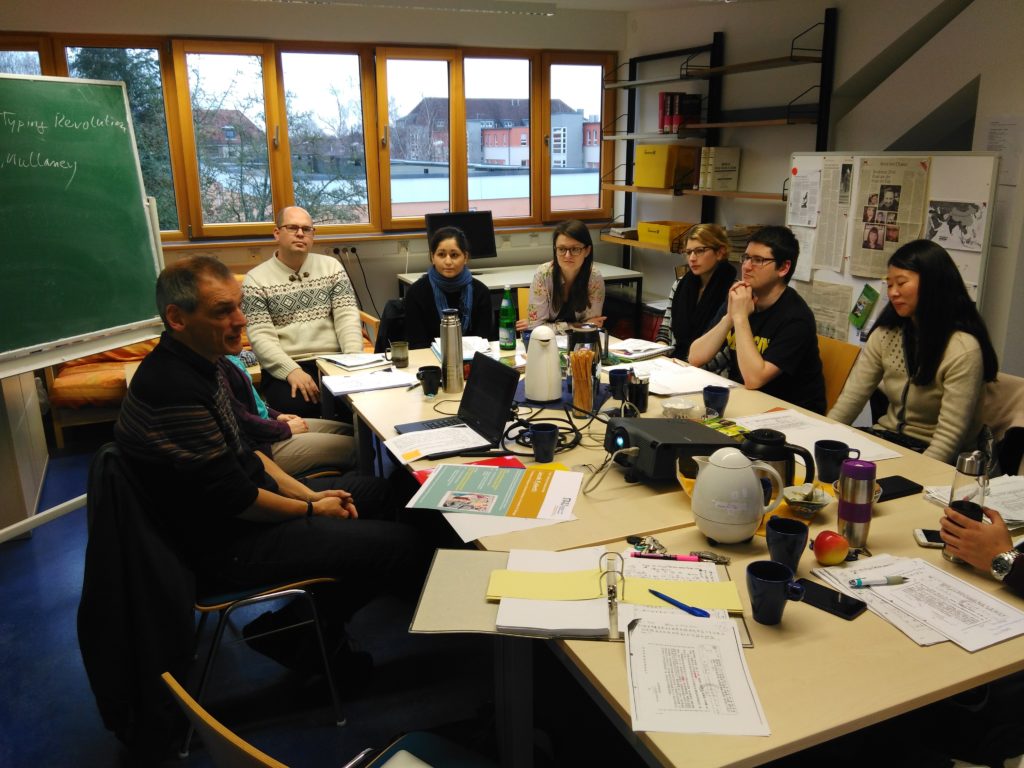 My visit was exploratory: I wasn't looking for any particular texts but wanted to find out what kind of material was available and how the Erlangen holdings compare to what one finds in research libraries in the United States. I also wanted to know if for me or for my graduate students in Chicago, a trip to Erlangen could substitute for a trip to research libraries in China.  The answer is that, yes, for specific topics it could. I looked specifically for materials on cotton cultivation, veterinary medicine, rural finance, and rural transportation in the 1950s (these are topics that I or my graduate students are currently interested in) and found a wealth of detailed information. For cotton cultivation alone, I found ten handbooks that I had not found in the Chicago East Asia collection.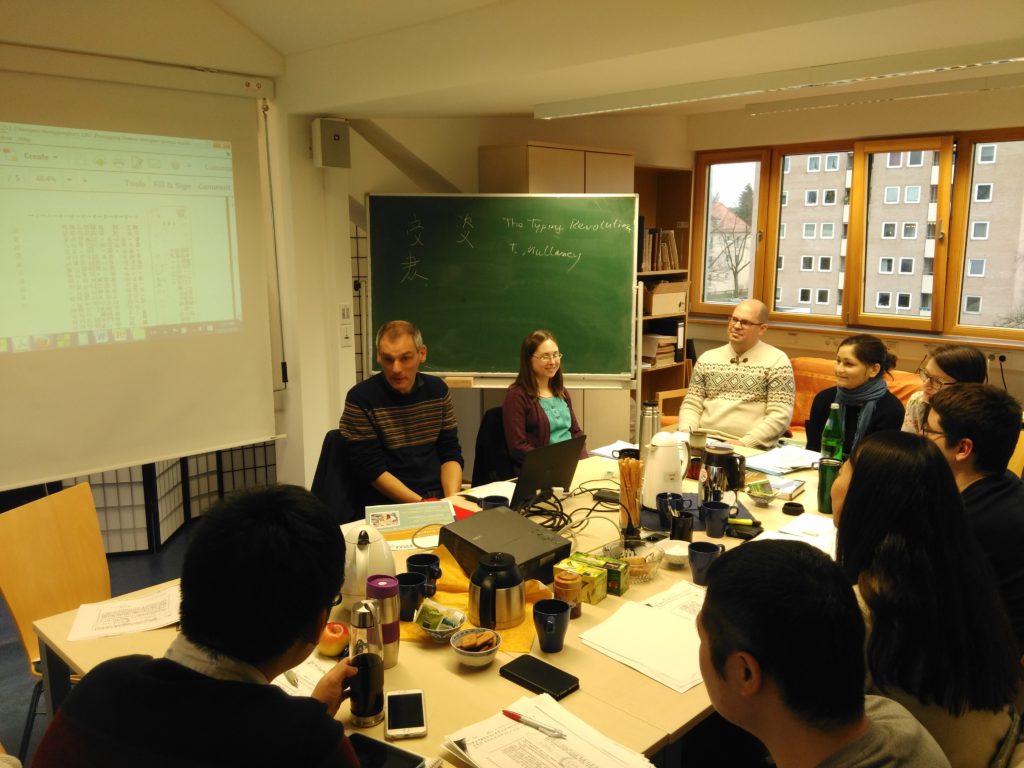 The yield of this first short trip was 27 scanned documents – some of them entire (short) books, others book chapters or short excerpts. With time, I am sure I could have found much more.  I hope to come back for further research in future years, and will recommend the collection to colleagues and students. In the past three or four years, research in China has become more and more difficult. While access to research libraries is not yet controlled, Chinese authorities have become averse to letting foreigners do research in provincial or county-level archives. Until the political situation changes again, we may find ourselves increasingly dependent on holdings in the West. There are positive reasons, too, for working with Western rather than Chinese collections: greater ease of access, longer opening hours, better facilities for scanning and copying, etc. Professor Matten and his staff were extremely helpful. Since the time I had for actual library research was limited to just one working day, I only skim-read and put aside titles that appeared interesting.
To sum up, the SASS collection is a unique resource that allows researchers in the new and burgeoning field of PRC studies to work with first-hand materials without a costly and time-consuming trip to China. Another great advantage is that researchers – especially if they stay a bit longer than I did – are given a context in which they can share and discuss their research findings with a group of well-trained and focused graduate students. Beyond use by individual researchers, the SASS collection could be used for workshops that bring together students and junior faculty from across Europe (and perhaps beyond), for joint research and discussion on shared themes.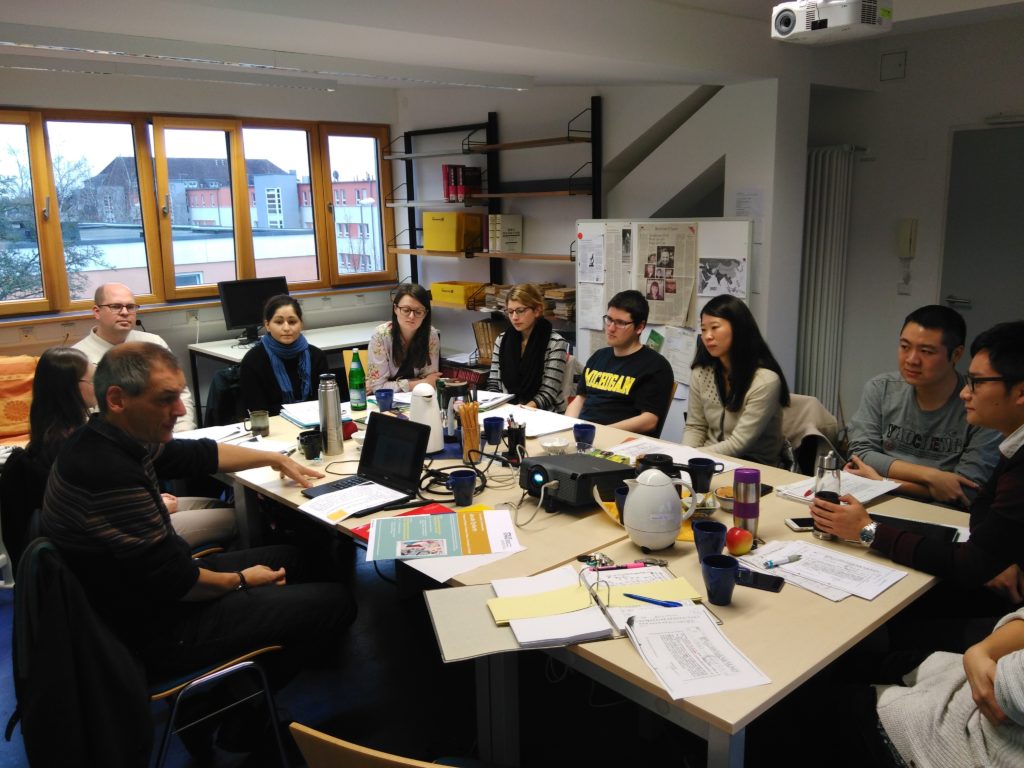 Lecture:
14.12.2015, 18:00:
Weben und Überleben in Gedatou (Zhouzhi, Shaanxi), 1930-1980 [Weaving and Surviving in Gedatou (Zhouzhi, Shaanxi), 1930-1980]
Place: Sitzungssaal der Universitätsbibliothek (Altbau), Universitätsstr. 4, Erlangen
Workshop: 
17.12.2015, 9:00 – 15:30:
Baumwollproduktion im maoistischen China – Wie lese ich Archivdokumente? [Cotton production in Maoist China – How to read archival documents?]
Place: 03.111, Institute of Chinese Studies, Artilleriestr. 70, Erlangen
Preparatory meeting: 
10.12.2015, 10:15 – 11:45
Place: 01.116, Institute of Chinese Studies, Artilleriestr. 70, Erlangen
Programm Workshop
9:00 – 9:15: Introduction
9:15 – 9:45: Historical background: State planning in agriculture, cotton shortage, textile rationing, tonggou tongxiao
9:45 – 10:30: How to read documents?
Format of archival documents,  Chinese writing reform 1956, handwriting, hectography, printing,stamps, signatures
10:30 – 11:00: Break
11:00 – 12:30: Discussion of texts
12:30 – 13:30: Lunch break
13:30 – 15:00: Discussion of texts
Research strategies in archive research, "Sub-archival-materials"
15:00 – 15:30: Concluding discussion